Post by Admin on Dec 9, 2012 8:35:44 GMT -5
greatday.com/empower/
thegoodnessoflife.com/
www.biopsyops.org/Alexander_Scourby/
www.biopsyops.org/Alexander_Scourby/40_Matthew/1_All_of_Matthew.m3u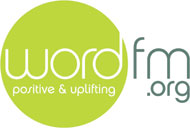 www.wordfm.org/player/
This Music Is Good For You
tunein.com/radio/Classic-FM-1009-s8439/
OR
relaxdaily.net/relaxation-music-instrumentals/
FOOD THAT KILLS
NFL WILL PAY 765M TO SETTLE HEAD INJURY LAWSUITS
soundcloud.com/marketplace-radio/nfl-will-pay-765m-to-settle#utm_campaign=bulk&utm_content=track_notification&utm_medium=notification&utm_source=soundcloud&utm_term=20130830
FOOD TRUTHS REVEALED
drrimatruthreports.com/
Correct Brain Haze
www.iherb.com/Himalaya-Herbal-Healthcare-Bacopa-60-Caplets/3687
AND/OR
www.swansonvitamins.com/swanson-ultra-sunflower-phosphatidylserine-soy-free-100-mg-90-sgels
Super Charge Your Brain Easily
lwpatchpartners.com/glutathione.html?gclid=CNW4qeLbsrkCFZKk4AodZjgAZA
Learn How To Overcome Brain Disorders.
docs.google.com/file/d/0BwryrrutwERrbzFVcURnNUdDSHM/edit?usp=sharing
www.mynaturalmarket.com/quincy-bioscience-prevagen.html

cognizine.com/order/
24 Foods That Help The Brain
drivehq.com/file/DFPublishFile.aspx/FileID1547630798/Keyya5c3gv9scsa/24Foods-Report.pdf
Health Videos
drive.google.com/folderview?id=0BwryrrutwERrbXotZndFa2JndFE&usp=sharing
docs.google.com/file/d/0BwryrrutwERrZUJMdy1zWG5HeEE/edit?usp=sharing
lutheranhomecare.org/services/home-health-care/
This delicious soup is packed with ingredients shown in clinical studies to relieve joint pain, prevent cancer and heart disease, reduce blood sugar and prevent memory loss.
Ingredients:
1 onion
2 carrots
2 celery sticks
3 medium-sized potatoes
4 medium-sized tomatoes
14-oz. can of chickpeas
5 cups vegetable stock
1 tsp. ground cinnamon 1 ½ tsp. ground turmeric
1 Tbsp. grated gingerroot
1/8 tsp. cayenne pepper
½ tsp. curry powder
4 strands of saffron
1 bay leaf
1 Tbsp. fresh-squeezed lemon juice.
Preparation:
1. Dice celery, onion and potatoes. Peel and dice carrots. Dice tomatoes, remove seeds.
2. Pour 1½ cups of the veggie stock into large saucepan. Add onions and simmer for a few minutes.
3. While onions are simmering, deal with the spices. Mix in the cinnamon, curry, turmeric, cayenne, and ginger and add 2 Tbsp. of the vegetable stock. Mix well.
4. Add this mix to the onions and stock already being heated.
5. Add the rest of your veggie stock to the onion and stock mix and let soup return to boil. Stir, then cover and heat.
6. After 5 minutes, add the potatoes, tomatoes, celery, and carrots and allow it to simmer in the covered saucepan for 20 – 30 minutes or until carrots and celery are tender.
7. Pour in the chickpeas, black pepper, saffron,and fresh-squeezed lemon juice and heat thoroughly before serving.
8. Enjoy!
Natural Medicine
soundcloud.com/gotgreennotgreed/essentialoils4life
Organic Tinctures that help the heart
www.fourelementsherbals.com/category/CAT-TINC.html
WAYS TO KEEP YOUR CHOLESTEROL UNDER CONTROL
articles.grandmasherbs.com/products/Product-Articles/Cholesterol-49.html
OR
www.gold-pharmacy.com/pravachol_generic.php
Be Guided In The Right Direction
www.intouch.org/
Great Artwork Of Our Times
www.jonmcnaughton.com/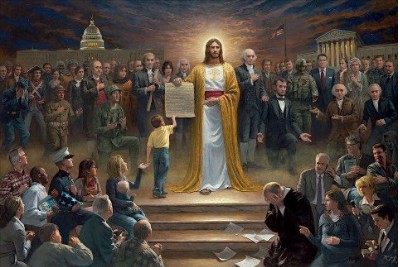 RELAX WITH NATURE
www.wildwoodfamilycampground.net/work/rv-park-cabins-for-sale/
The Ultimate Gift
OR
www.youtube.com/playlist?list=PLE4CAC8456618296D
www.drivehq.com/file/DFPublishFile.aspx/FileID1293299852/Key3ujf0wr5yvs8/LIFE=RISK.mp4
THE THREAT JOURNAL
threatjournal.com/wp/
LIVE TV
wwitv.com/television/248.htm
Return to Home Page Below
apxenclosures.proboards.com